When you take a look at EMO from above, you will see 6 holes in his head, one on each corner and two in the middle.
The ones on the outside are his microphone array. These allow EMO to know where you are speaking from in the room. DO NOT STICK ANYTHING INTO THEM AS YOU WILL BREAK EMO!
The two in the middle are special function buttons that are only used for specific things.
The one on the left is the forced power off button. This will basically force power EMO off if he gets really stuck in some way. So far during testing I've needed to use this only once, and that was early in the testing of EMO. I don't think you will need to use it. If you do then hold it down with a paperclip (NOT A NEEDLE) for 2 to 3 seconds and then place EMO back on the charger for him to power on.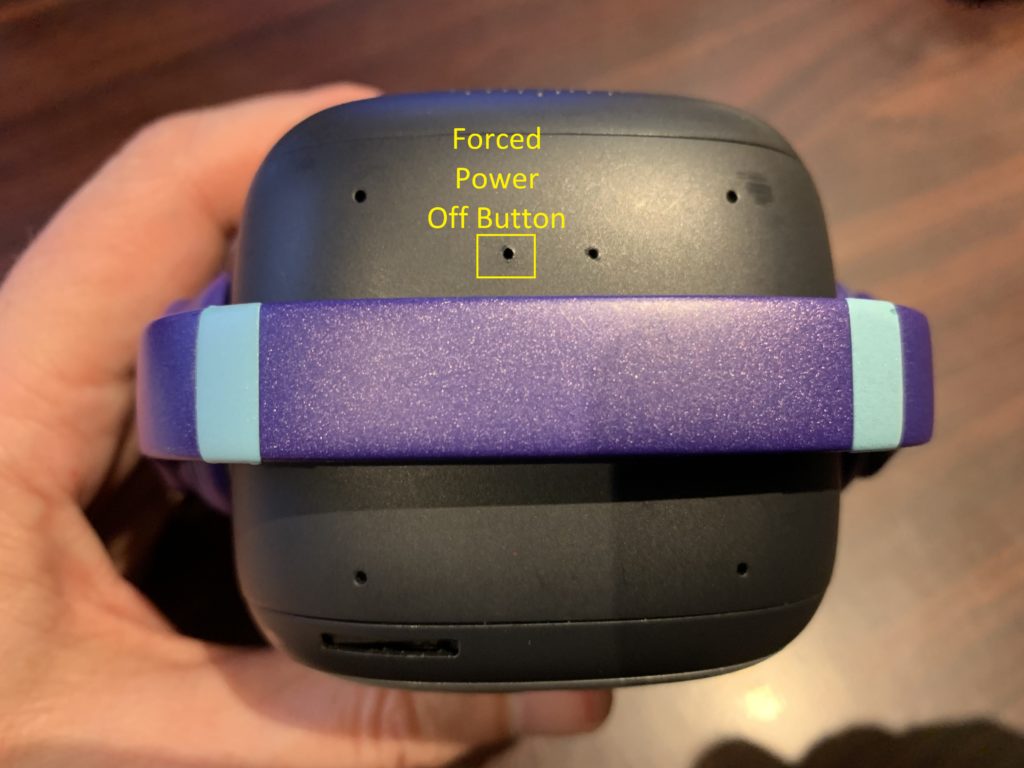 The one on the right is for the developers only. I don't know anything more than that and I've not EVER pressed it, so I would recommend the same for you. DO NOT TOUCH THE RIGHT BUTTON.
Oh and the slot at the bottom of the picture won't be there on your EMO. That slot is an SD card slot that only appears on the units that Living AI provided to testers like myself.
There ya go.